SanDisk Extreme microSDXC 400GB 160/90 MB/s V30 A2 memory card
The memory card will work well for both fast action recording and continuous shooting. This is possible thanks to the writing speed of up to 90 MB/s. You can also transfer the finished files to the selected device with a speed of up to 160 MB/s. Did you accidentally delete a photo? No problem! RescuePRO Deluxe data recovery software makes it easy to restore your files. The memory card is also durable, so you can use it almost anywhere! The product is resistant to water, shock, extreme temperatures, and X-rays. With Class 10 and UHS Speed Class 3 standards, you can conveniently record videos in today's highest quality Full HD or 4K Ultra HD. Recordings in such high resolution will delight many viewers!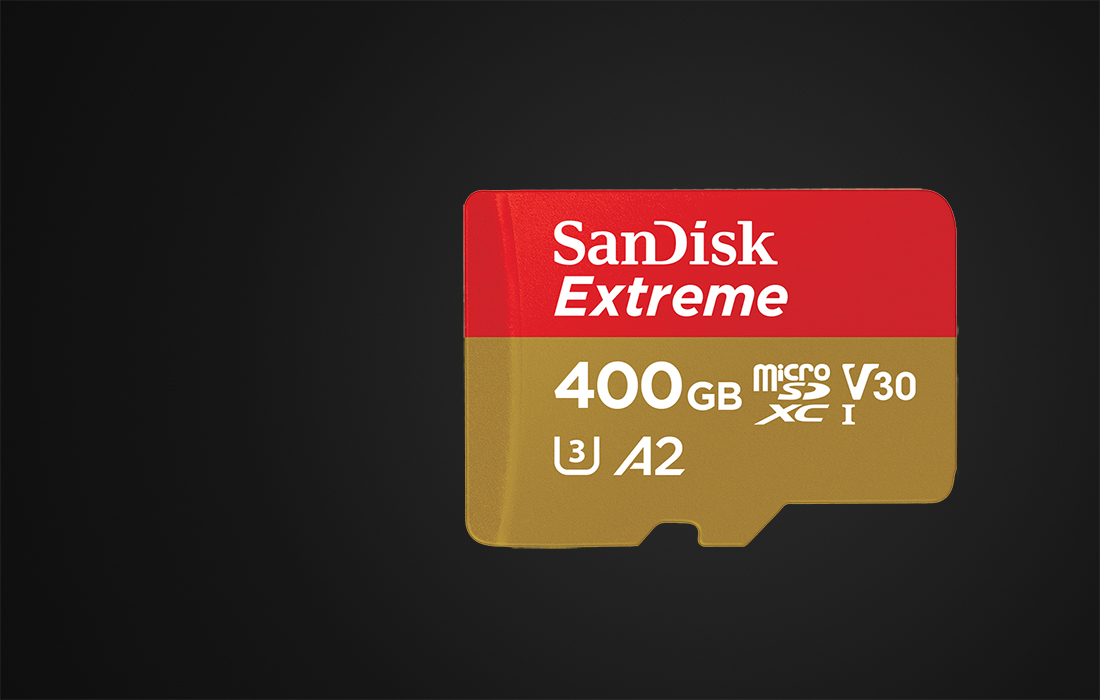 Wide compatibility
With the SanDisk memory card, you don't have to worry about compatibility issues. The product works with devices such as smartphones and tablets with Android, drones, cameras with interchangeable lenses, surveillance cameras and sports cameras. Place the card in the selected device and enjoy the freedom of use.
The speed you need
With speeds of up to 90 MB/s, you'll be capturing multiple frames per second in a short time. Thus, the card will prove itself when recording and taking a series of photos. That's not all! You can transfer finished files at up to 160 MB/s, without any annoying waiting time. And thanks to the A2 class, the card can perform 2000 operations per second when saving, and 4000 - when reading files.
Faster application performance
The memory card is optimized, resulting in faster application startup, performance and greater freedom of use. Slow application performance is a thing of the past! Play your favorite games and don't worry about buffering!
In the set
Specification
Brand
SanDisk
Name
SanDisk Extreme microSDXC 400GB memory card

160/90 MB/s V30 A2

Capacity
400 GB
Format
microSDXC
Media read speed
up to 160 MB/s
Save speed
up to 90 MB/s
Dimensions
15 x 11 x 1 mm
Operating temperature
-25°C - +85°C
Storage temperature
-40°C - +85°C
Video speed class
V30
Speed class
Class 3 (U3)
Flash memory class
Class 10