Stworzony dla zwycięzców
RoboMaster S1 to niezwykły robot edukacyjny, stworzony dla wszystkich fanów nauki, programowania, a przy tym świetnej zabawy. Pozwoli Ci przyswoić wiedzę z takich dziedzin nauki, jak matematyka, fizyka, programowanie, oraz innych zagadnień, dzięki ciekawym trybom rozgrywki i inteligentnym funkcjom. Posiada 46 programowalnych komponentów DIY, 6 programowalnych modułów AI, niskie opóźnienie transmisji HD FPV, wiele ekscytujących trybów walki oraz pancerze z inteligentnymi czujnikami. Dzięki robotowi, możesz nauczyć się programowania Scratch&Python, a także poruszać dookólnie dzięki napędowi 4WD.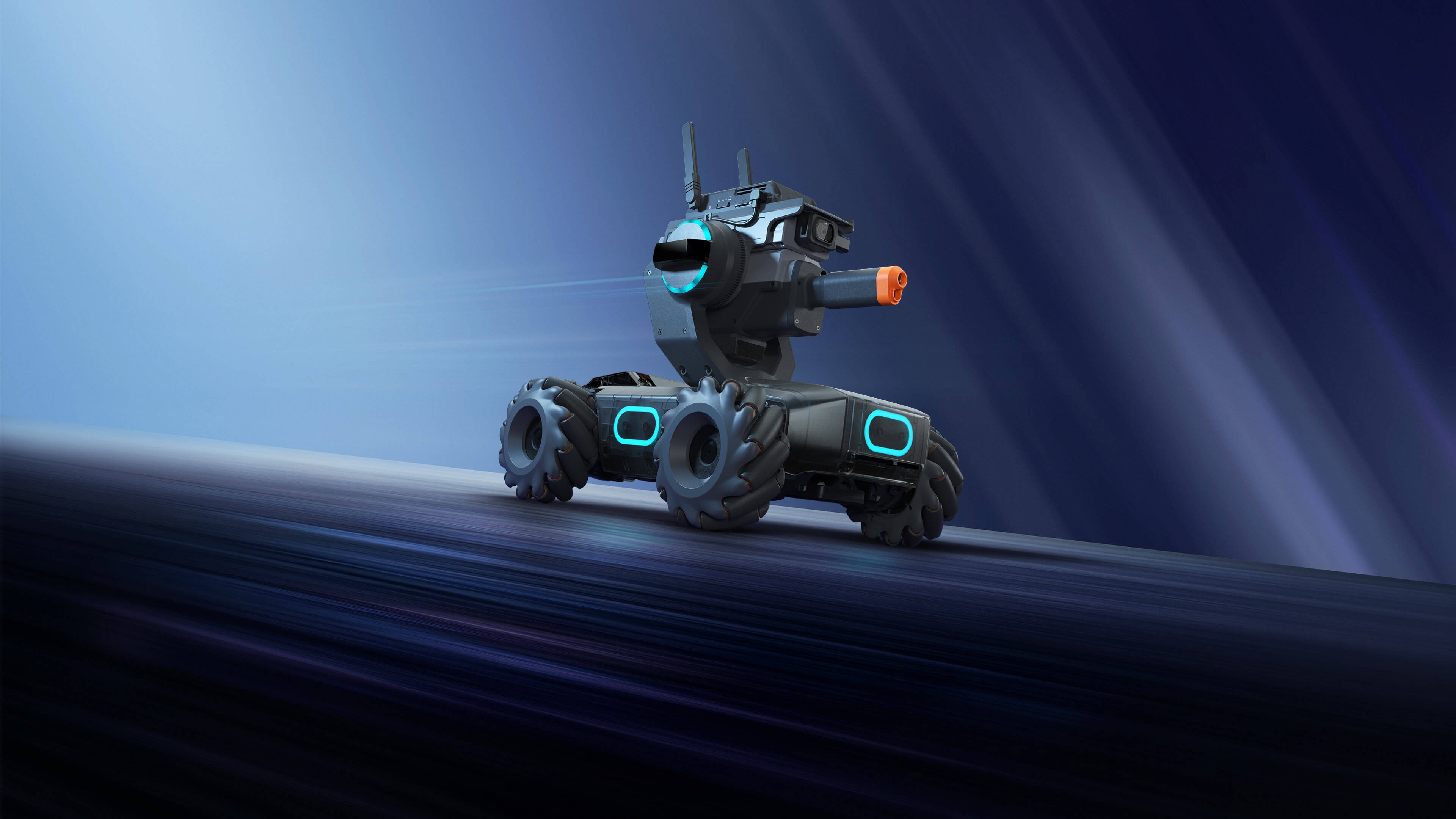 Stwórz go sam
Robomaster S1 pozwala na niesamowitą zabawę nie tylko dzięki jego szerokim zakresie możliwości, ale także dlatego, że to Ty sam musisz go złożyć! To świetna zabawa, która dostarczy Ci niezwykłych wrażeń i będzie niezłą łamigłówką.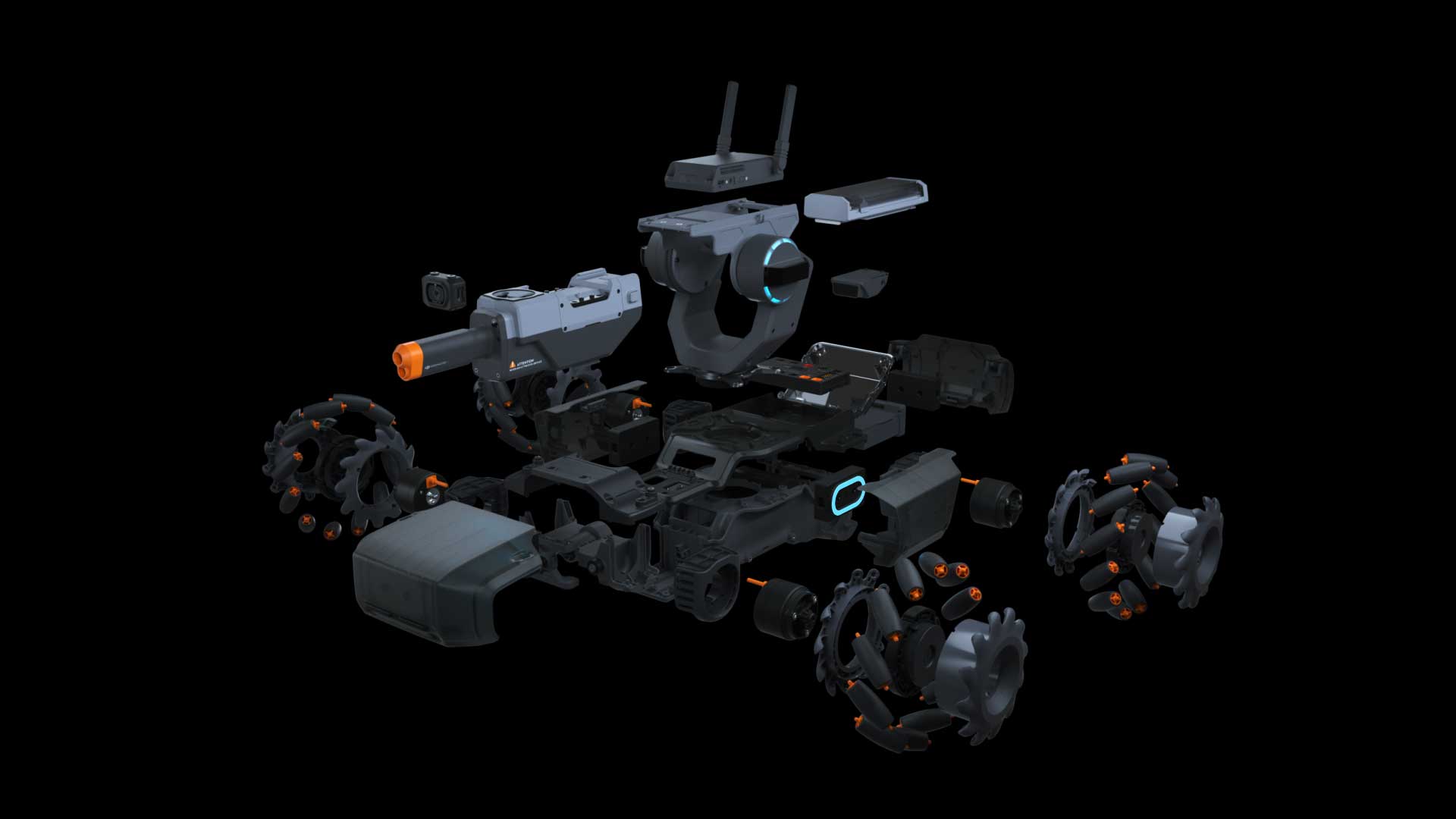 Inteligentny w każdym calu 
Robot posiada inteligentny kontroler, który pozwala na transmisję obrazu w wysokiej rozdzielczości i niskim opóźnieniu oraz płynną transmisję, umożliwiając szybką reakcję na Twoje polecenia. Zawiera również 2-osiowy gimbal mechaniczny, bezszczotkowy silnik oraz koła Mecanum, które pozwalają na wielokierunkowy ruch i niezwykle precyzyjną kontrolę. Natomiast pancerz z inteligentnymi czujnikami, chroni robota S1, wykrywając uderzenia kulek żelowych lub wiązek podczerwieni. Dzięki zaawansowanemu systemowi, robot analizuje trafienia i włącza je do gry w czasie rzeczywistym.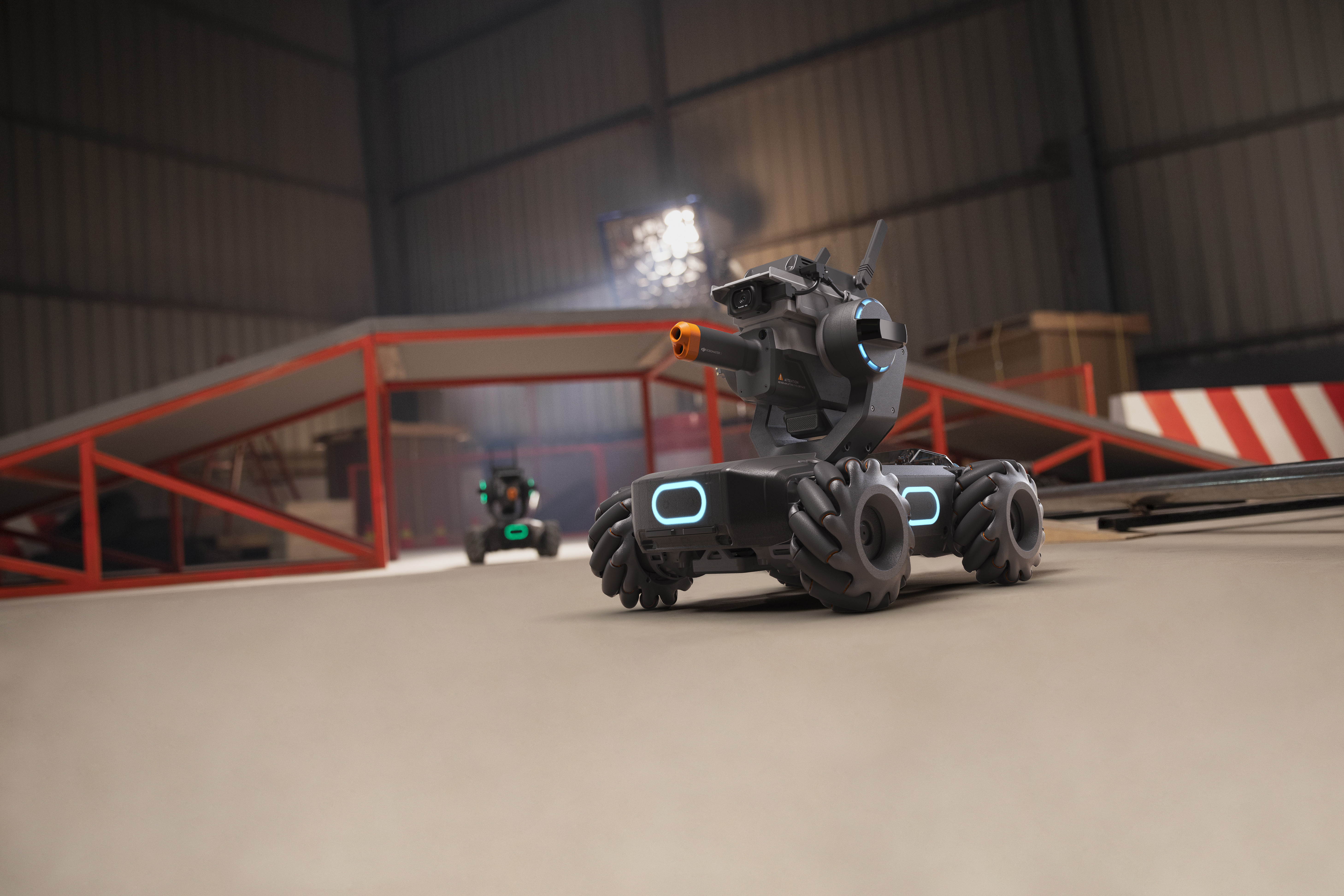 Nauka poprzez zabawę
Dzięki możliwości nauki programowania w językach Scratch&Python, pozwala użytkownikom na naukę matematyki, fizyki i technologii sztucznej inteligencji w najnowocześniejszy i niezwykle ciekawy sposób.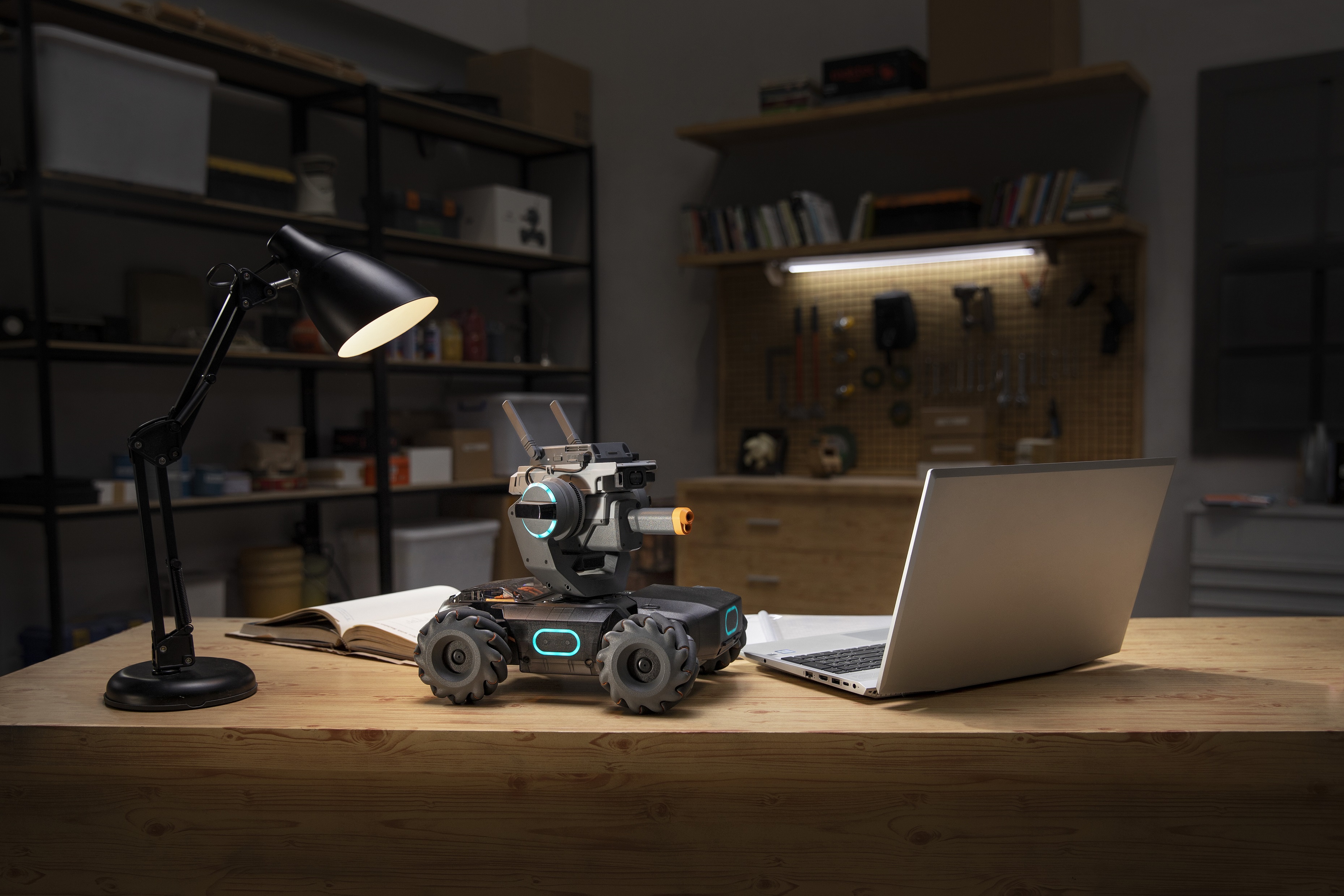 Możliwości bez granic
Dzięki temu, że robot posiada aż 46 konfigurowalnych komponentów, daje Ci możliwość tworzenia własnych innowacji, pomaga uczyć się w nieprzeciętny i ciekawy sposób, który zwiększy nie tylko możliwości S1, ale i Twoje. Technologia sztucznej inteligencji, pozwala na rozpoznawanie gestów, dźwięków, a nawet innych robotów S1.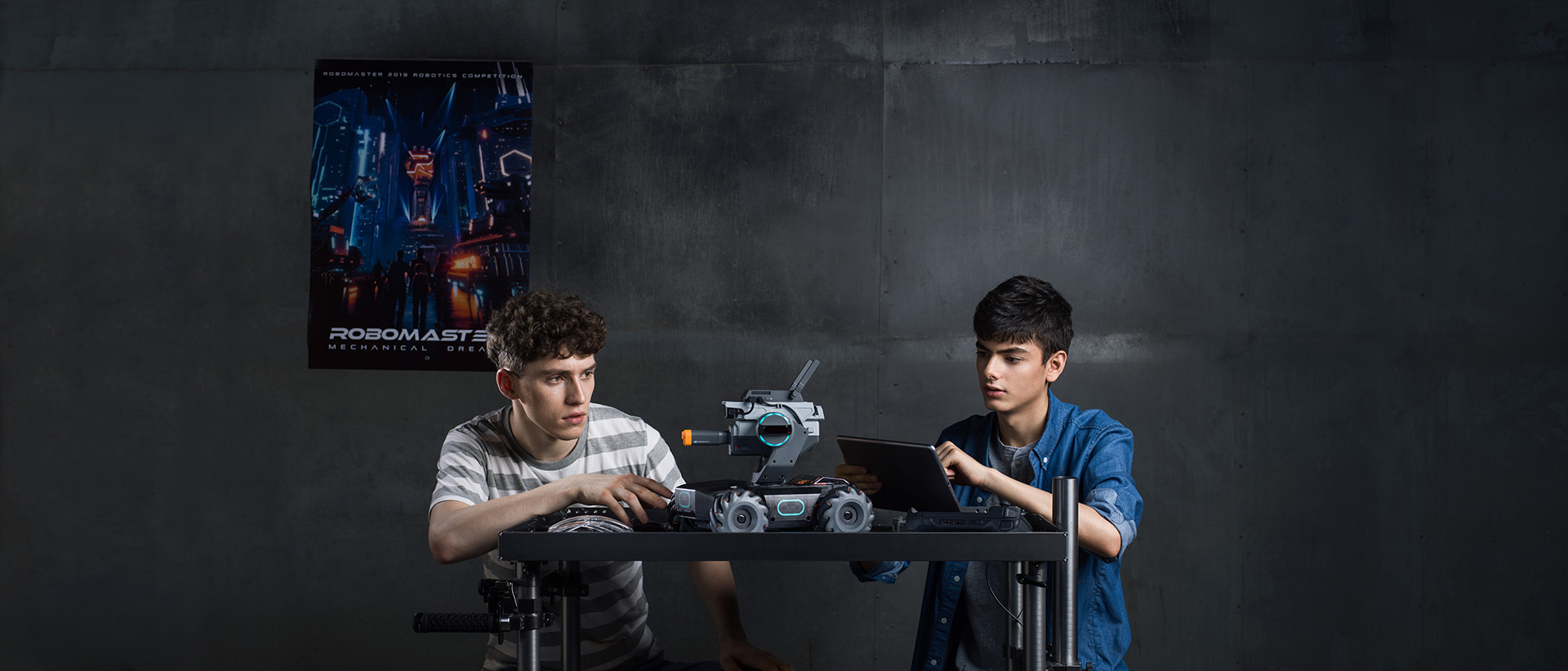 Zestaw posiada znaczniki wizyjne, za pomocą których możesz stworzyć przeszkody, a nawet sygnalizację świetlną. Pisz własne programy, by pozwolić S1 na automatyczną jazdę i wykonywanie złożonych zadań. Dzięki robotowi, poznasz tajniki sztucznej inteligencji, a przy tym będziesz się niesamowicie dobrze bawił.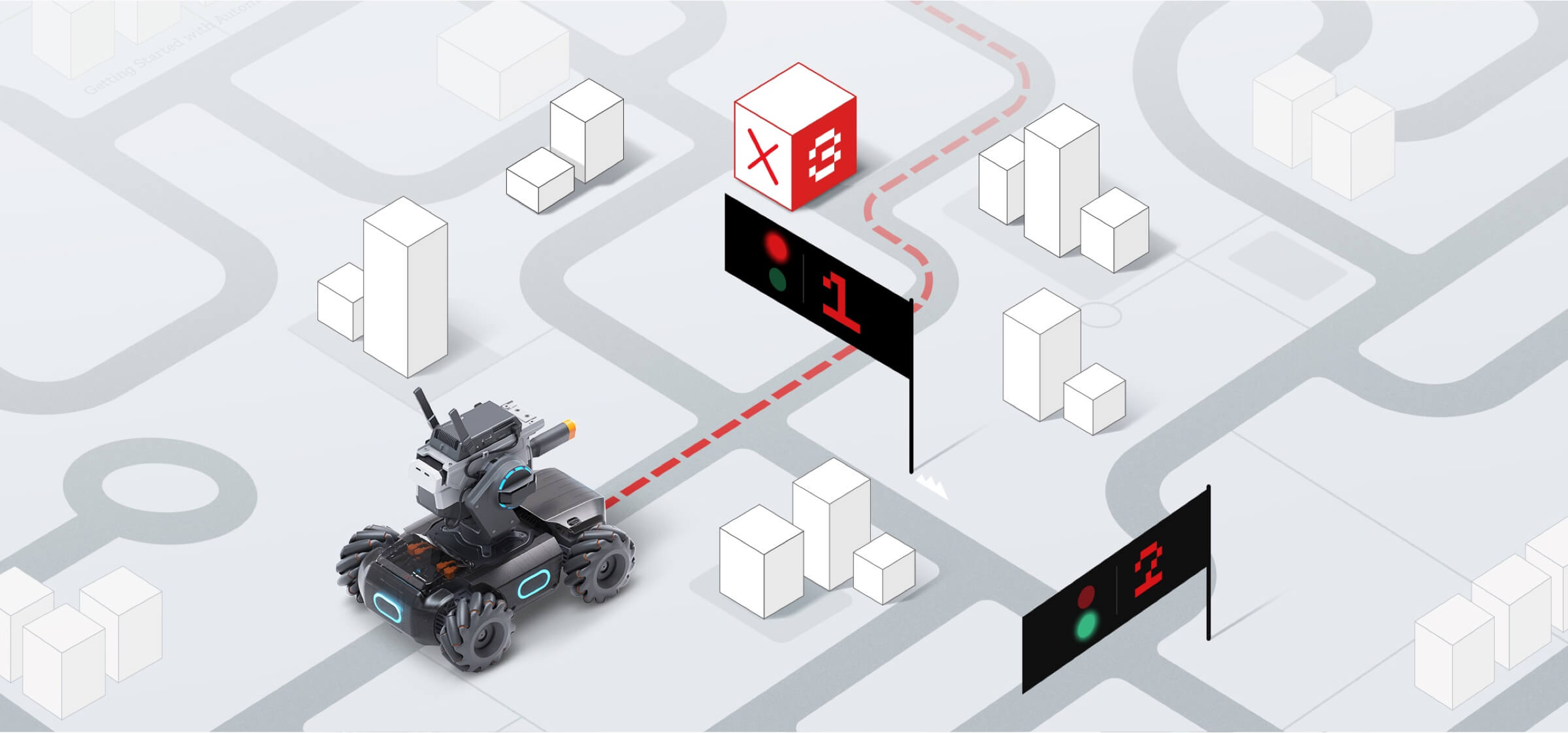 Dzięki aplikacji RoboMaster obsługiwane są wieloplatformowe interakcje i różne metody operacyjne dla S1, a także bogate zasoby edukacyjne i wiele trybów walki. Wszystkie funkcje i tryby rozgrywki są dostępne na iOS, Android i Windows, więc możesz sterować robotem nie tylko za pomocą smartfona czy tabletu, ale także komputera. Pisz programy i dziel się nimi ze swoimi znajomymi, dzięki możliwości udostępniania ich w aplikacji RoboMaster.