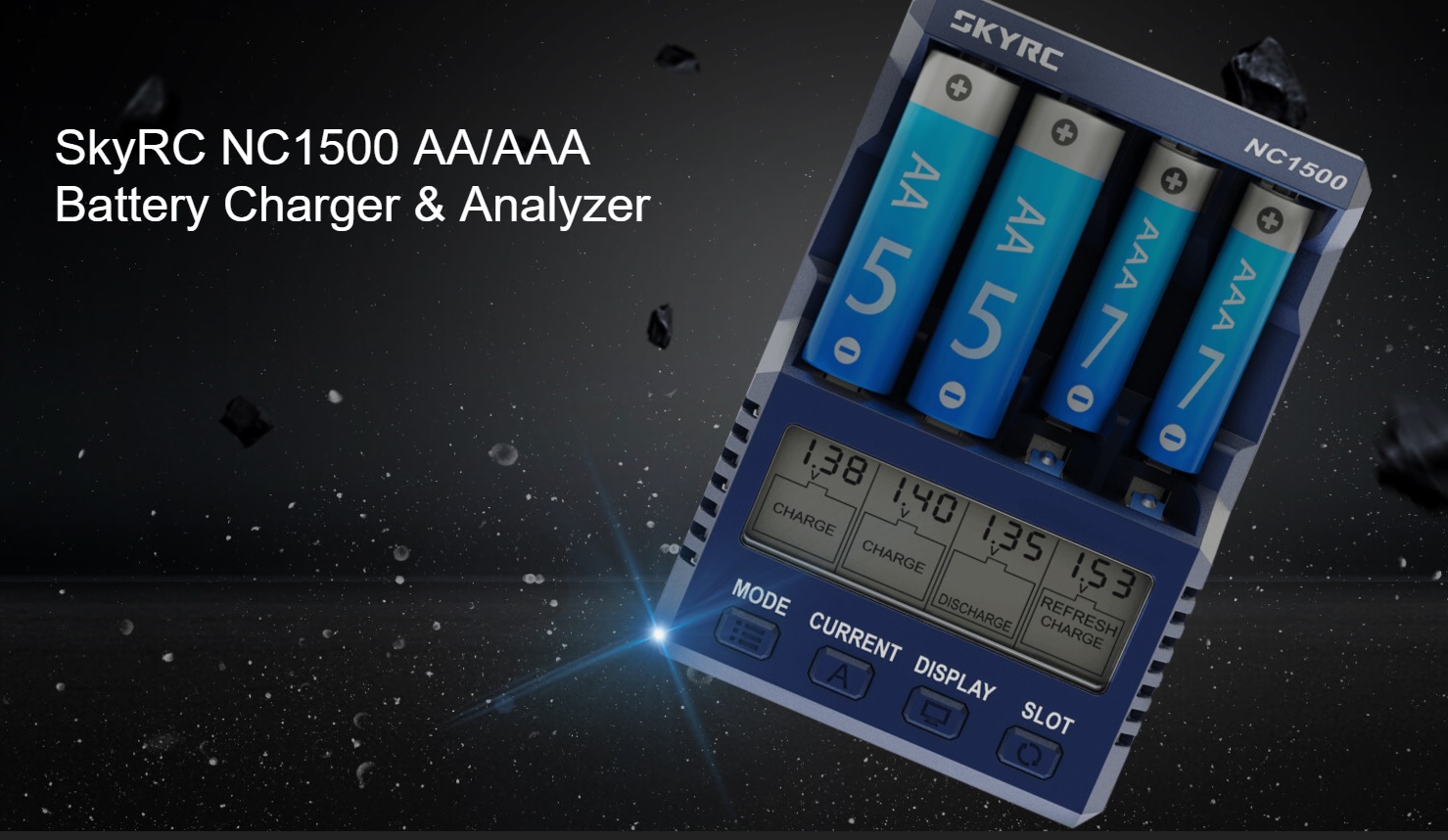 ---
Ideal solution for AA and AAA batteries


SkyRC NC1500 is an extremely compact charger for charging AA and AAA batteries. Despite its small size it is very functional - it has, among other things, 3 modes of operation, a resistance meter with four ports that can charge the batteries independently of each other. The device charges the batteries with current up to 1500 mA. With the NC1500 you can easily and safely charge your NiMH batteries.
---
Four independent slots


The charger has four independent slots for charging NiMH AA and AAA batteries. Four buttons located under the LCD display are used for programming. Easily select the operating mode and change the charge / discharge values.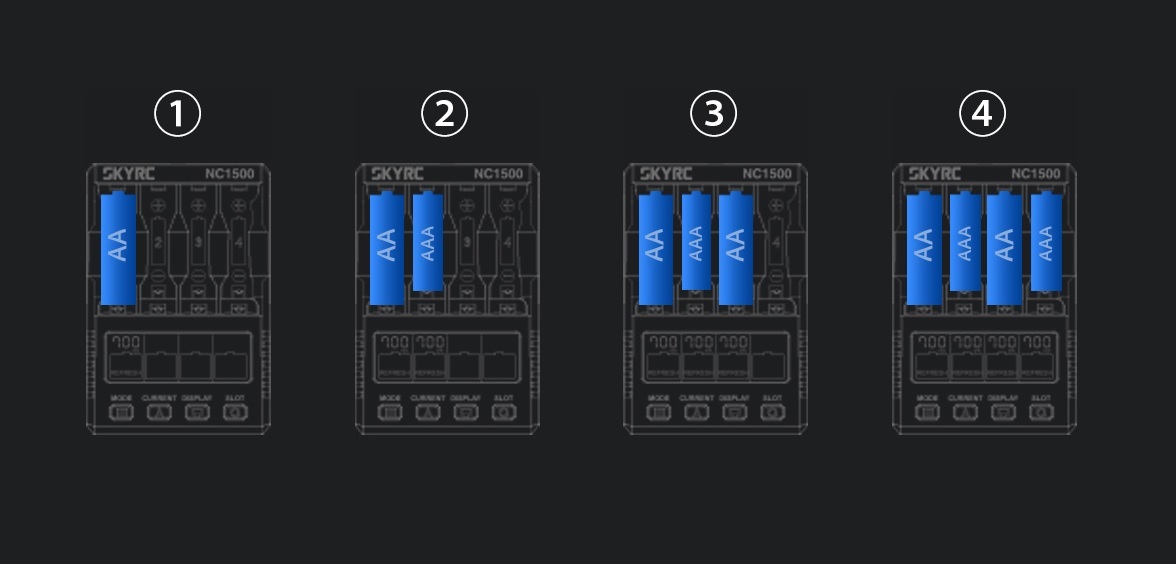 ---
Three modes of operation

NC1500 has 3 modes of operation - charge, discharge and refresh. The charging current is adjustable from 0.2 - 1.5 A and the discharge from 0.1 - 1 A.  The refresh mode charges the battery, then discharges it after one hour and recharges it after another hour. The mode allows you to extend the life of the battery. The device also indicates the capacity discharged at the end of the cycle, so we can determine the capacity of the battery.

---
Safety

Each time a charge/discharge program is started, the device performs a quick test to determine the internal resistance of the battery. Old or defective batteries have a higher resistance and therefore heat up more during charging or discharging. In addition, the charger has protection against overload, short-circuit, reverse polarity and a timer.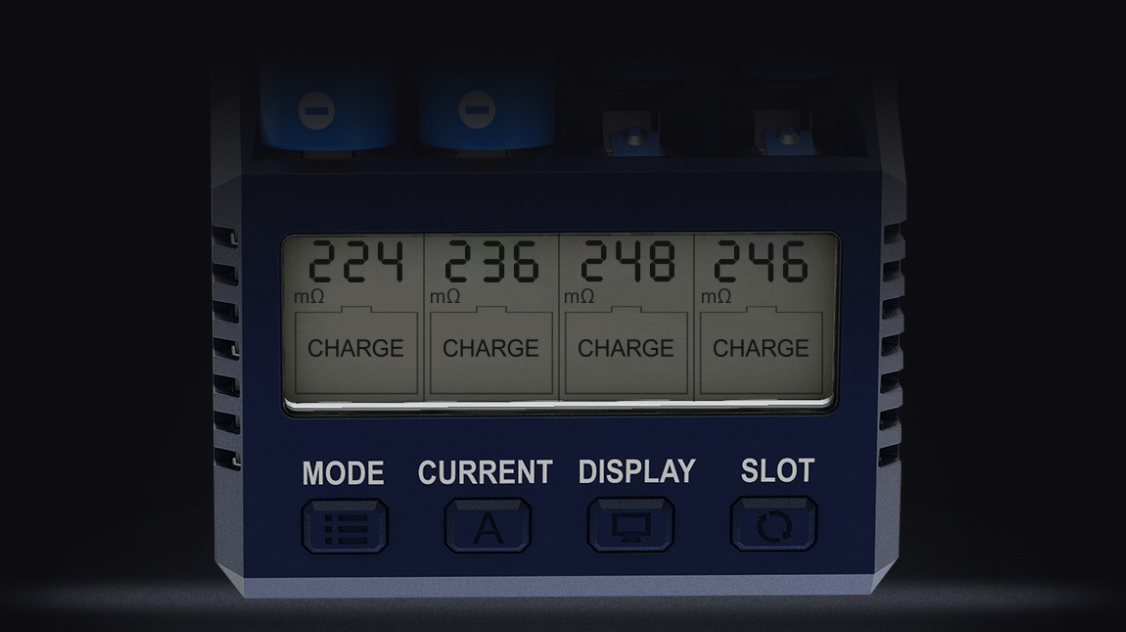 The USB port located on the back of the charger gives you the convenience and ability to use the charger almost anywhere. Connect a power bank, a regular charger to your smartphone or a USB car charger to use it.


Charger NC1500

Power supply cable USB

| | |
| --- | --- |
| Power supply  | USB 5V / 2.1A |
| Supportive current | 50 mA |
| Modes of operation | Loading, unloading and refreshing |
| Operating temperature | 0 - 45°C |
| Charging current | 200 mA / 500 mA / 700 mA / 1000 mA / 1500 mA |
| Discharge current | 100 mA / 250 mA / 350 mA / 500 / 650 mA |
| Maximum charged capacity | 3000 mAh |
| Weight | 106 g |
| Dimensions | 108 x 73 x 28 mm |